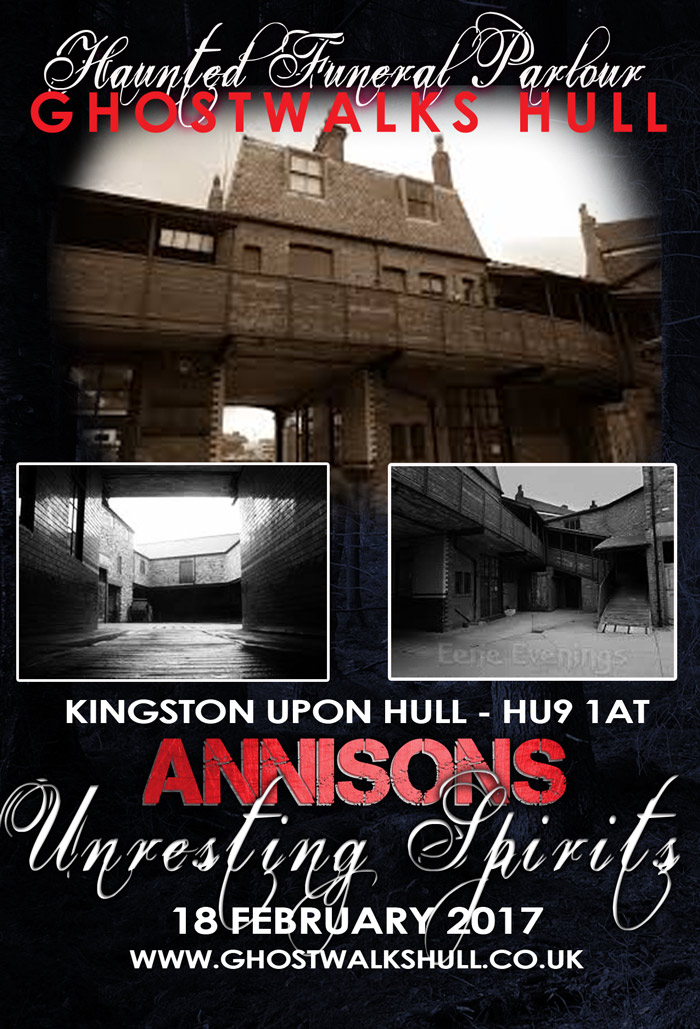 'Annisons Funeral Parlour
Very moving ghosts....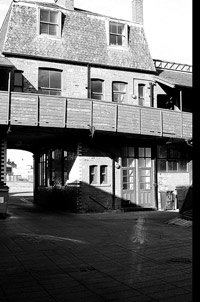 Ghostwalks Hull Paranormal and Ralph Keeton TV Medium and Exorcist, are thrilled to be able to bring you this short bonus paranormal event at the former very spooky funeral parlour.
Reputedly one of the most haunted old buildings in Hull. Now used as a pharmacy. The staff have reported often feeling too scared to walk around the old building at night. Once used by the Mounted Police Division to store their horses, the stables are still very much in situ today and noises are heard throughout the day and the night.

After the Mounted Police used the building it was taken over by the Annison family's funeral business. Still remaining are the old embalming rooms and poltergeist activity and unearthly voices have often been reported in these upstairs areas. See Geoff, the resident deceased body in his coffin and experience the eerie feel of the entire building as we take you on a real paranormal investigation. Will you find the spirits of The Old Funeral Parlour? Use our equipment and join in real séances and vigils as the team take you on your very own spiritual journey. This one is a must for any ghost hunter with it's macabre history As seen on Most Haunted!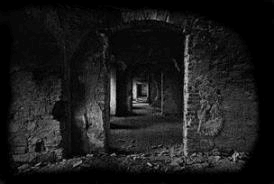 Book your tickets NOW to avoid missing out!
---
---
Individual, group, corporate
We will take you on a 'live' scarey tour.
As history quite literally comes alive!!!