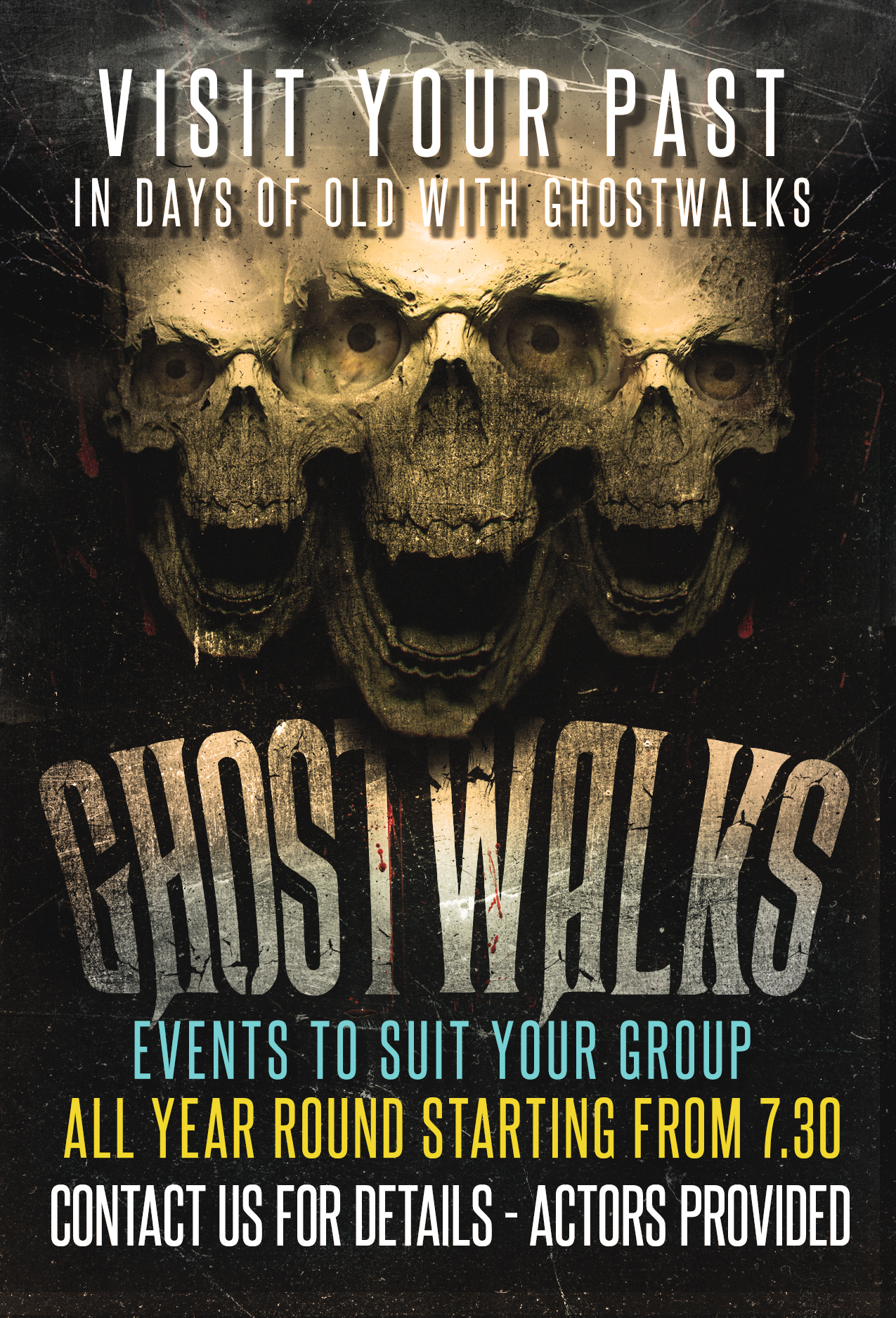 'Walk on the dark side of history'
Close up interaction with twists of the unexpected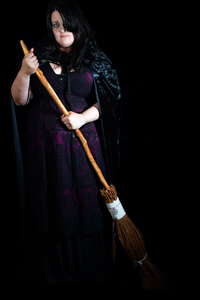 There are those who believe in ghosts of the past, and those who adamantly don't. But when one of them joins you it becomes another matter all together!
These walks are designed to get you involved. Characters will approach you and taunt you.
The fear starts immeadiatly, characters simply come 'ALIVE'. You will personally explore each terrifying situation as it is presented to you.
Remember:

YOU WILL JOIN IN! Like it or not, as the past comes to life around you..... Enjoy the chilling 'Live' displays, and experience the UNDEAD as these terrifyng characters join you!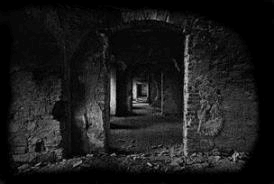 Four tours to choose
tailored to suit you
Around Hull
Why not combine your walk with a visit to the Extraordinarium Museum at Annisons Funeral Parlour

As Seen on 'Most Haunted'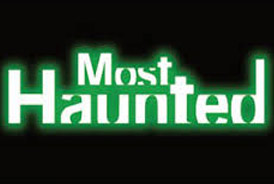 THIS IS UNIQUE- NEVER BEFORE SEEN OBJECTS AND SCENES REVEALED IN FRONT OF YOU - www.extraordinarium.co.uk

Go on a deathly scare tour in one of the oldest known haunted sites in Hull and move around it's inner depths. Meet the foul and intentional murderers, where your nightmare dreams come alive, meet the most ghastly of women and feel the particularly 'live' spectres around you.
This venue will drag you into another unearthly world with all your the hopes, fears, loves and tragedies being experienced through a bombardment of your senses inside the fearful walls of the Extraordinarium - Annisons Funeral Parlour.
These ghosts are monuments to impermanence and haunting reminders of your own mortality, with over a 1 000 sightings and 100's of ghostly touches Hull manages to be one of the UK's Most Haunted Cities.
---
We open to your ideas as well, with the spookiest walks in Hull's history.

We are always looking for help, sponsors, volounters and actors to join us.
---